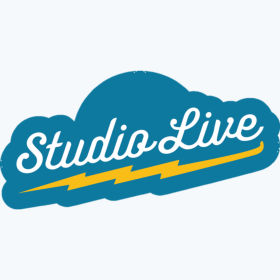 Second Friday of every month, 12-1pm
Hear songs from local musicians as they perform live from the KSMU studios. This hour-long event, held at noon one Friday out of each month, mixes conversation with performance. We'll learn more about these musicians and their love for music, as well as the music itself.
Tune in Tuesdays before Studio Live at 4:44 pm for SoundCheck - a preview to Studio Live with an in-depth interview with the musicians.
Catch the musicians in person the same day as the radio broadcast for Studio Live Social Hour at Tie & Timber Beer Co. We love getting a bunch of public radio listeners together for local music – join us! Studio Live Social Hour is held from 5-7 pm.
Upcoming Schedule:
May 13: Ozark Songbirds
June 10: Molly Healey and Annabelle Moore
July 8: Grady Drugg and his Kabong Band
August 12: The Theorists
September 9: The Science Of - Rescheduled from January
October 14: Sunset to Burns - Rescheduled from February
November 11: The Meanwhile
December 9: Toxic Teeth
The May 13, 2022 Studio Live will feature the Ozark Songbirds.

Luna J. will be on Studio Live Friday, April 8, 2022

KSMU's Studio Live is back this Friday, March 11, 2022 at noon and our guest, Jacob Ferguson, has spent nine years in the Springfield music scene.

Unsigned musicians can enter the NPR Tiny Desk Contest through March 14, 2022.

The Science Of will be on Studio Live Friday, January 14, 2022 at noon.

Jin J. X discusses the making of Songs for Liz and The Narrator. Both albums were released in 2020.

November's Studio Live will feature the funky grooves of Jalopy. KSMU's Jess Balisle sat down with guitarist and singer Brandon Moore and drummer John Anderson to find out how this eclectic foursome came to be.

SoundCheck: Charlie Becker finds a musical path in nature

When we have bands on KSMU's Studio Live, we usually hear from local songwriters and bands that specialize in rock, country or bluegrass. But this week…

It's been over four years since we've heard Drifters Mile on the KSMU airwaves. Turns out, a lot can change with a band in four years. I sat down with…