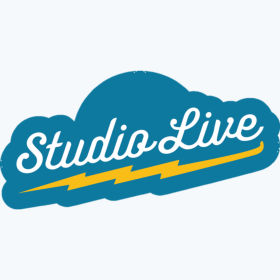 Second Friday of every month, 12-1pm
Hear songs from local musicians as they perform live from the KSMU studios. This hour-long event, held at noon one Friday out of each month, mixes conversation with performance. We'll learn more about these musicians and their love for music, as well as the music itself.
Tune in Tuesdays before Studio Live at 7:45 am and 4:44 pm for SoundCheck - a preview to Studio Live with an in-depth interview with the musicians.
Catch the musicians in person the same day as the radio broadcast for Studio Live Social Hour at our new 2023 location, Mother's Brewing Company. We love getting a bunch of public radio listeners together for local music – join us! Please note the new Studio Live Social Hour time—6-8 pm.
Upcoming Schedule:
June 9: Eddie Gumucio & The Electrics
July 14: The Paper Moons
August 11: Maximum Weekend
September 8: Cindy Woolf and Mark Bilyeu
October 13: Chris Albert
November 10: Lo and Behold
December 8: Keyven Dunn
Big Alive will be on Studio Live Friday, May 12, 2023 at noon on KSMU. Then join us for a live performance from the band at Mother's Brewing Company for Studio Live Social Hour from 6-8 pm that night.

Eric Howell will be on KSMU Studio Live April 14 at noon. Then catch him at Mother's Brewing from 6-8 pm for Studio Live Social Hour.

The Dark Alleys will be on Studio Live Friday, March 10 from noon to 1 pm on KSMU 91.1 FM. Then the band will play at Mother's Brewing from 6 to 8 pm that night for Studio Live Social Hour.

Ashtyn Barbaree will be on Studio Live Friday, February 10, 2023 at noon, followed by a show at Mother's Brewing Company that night from 6-8 pm.

For this month's Studio Live, Casey Callison will share his music and songwriting. For this episode of SoundCheck, Callison reflects on what it means to him to be a songwriter and how his influences come from his surroundings.Catch Studio Live at noon on Friday, January 13, 2023 here on KSMU. Then join Casey Callison for an in-person concert at our new Studio Live Social Hour location – Mother's Brewing Company – from 6-8 pm that same night.

Toxic Teeth will be on KSMU Studio Live Friday, December 9 at 12 pm. The group will the perform in-person at Tie & Timber Beer Co. that same night from 5 to 7 pm.

The Meanwhile will be on Studio Live Friday, November 11, 2022 at noon on KSMU, followed by a live performance for Studio Live Social Hour at Tie & Timber Beer Co. from 5-7 pm.

Transylvania will be on Studio Live Friday, October 14 at noon on KSMU. The band will then perform live, in-person at Tie & Timber Beer Co. that same night from 5-7 pm.

The Science Of will be on Studio Live at 12:00 pm Friday, September 9, 2022.

The Theorists will be on Studio Live Friday, August 12, 2022