Covering state lawmakers, bills, and policy emerging from Jefferson City.
The Race to Jeff City: Missouri House District 132
Missourians will decide on November 6 who should represent District 132 in the Missouri House: Incumbent Democrat, Crystal Quade, or Republican, Sarah Semple. The district encompasses much of central and part of west Springfield.
Semple works in the technology department at Keller Williams Realty. She grew up in rural areas with a family that, according to Semple, moved around some.
"We grew up pretty low income having to rely on state assistance some of the time, definitely having to rely on charities a lot of the time, and, in fact, it wasn't until I was an adult that my parents became a little bit more affluent and moved into the middle class," she said.
Growing up without enough money for everything her family needed helped shape who Semple is today, and she said it taught her important life skills: "How to make a budget, how to stay on task, the importance of finding a job and keeping a job. I think it was a pretty good upbringing all in all," she said.
Crystal Quade is a first generation high school graduate who grew up in the Rogersville area.
"I came to Springfield to attend Missouri State University. I have my degree in social work," she said. "I am a mom of three, and my husband and I live in Midtown here in Springfield."
Her mother was a single parent most of the time Quade was growing up. Quade said her mom was on food stamps for a time, she used them to get ahead, "and she got off of food stamps and...now I'm a state legislator," she said.
Quade went into social work so she could make life better for others, but she quickly learned that everything she wanted to do to help those she cared about was dictated through legislative policy.
"And so I had spent some time in Jefferson City with advocacy groups, and I did a legislative internship there, and all of those things combined just really proved to me that folks who really understand poverty need a seat at the table," Quade said.
Sarah Semple decided to run after she was approached by the Republican Central Committee . After talking it over with her family and her employer, she put her hat in the ring. She feels having lived in District 132 for more than 20 years gives her a good insight into the area.
"Man, I've got really good neighbors, you know, people who--you know, they love their kids, and yeah, sure, we're all pretty middle class, but they're good people. This is a good part of town," Semple said. "We've got lots of affordable housing. We have opportunity for job creation, and I think that's an opportunity to share with Jefferson City," she said.
Quade decided to run again because she doesn't feel like her work serving District 132 in the Missouri House is finished. She said there are still a lot of needs that haven't been met.
"The folks in our district are struggling, whether that's students who are struggling with student loan debt and whether or not they can attend school full time while working, it's small business owners trying to really get their legs underneath them or we have a lot of low income folks who are struggling also--working families who have to work multiple jobs to pay the bills, and those folks still need support," Quade said.
It's hard to pinpoint the greatest needs in District 132, Quade said, because the area is so diverse. There are students, small business owners, working class families, low income seniors and those with disabilities. But she pointed out a few of the needs.
"Access to quality healthcare is important. We are very fortunate to have Jordan Valley Health Clinic in the district," she said, "but we still have folks who struggle to get there and to access those services. And then we're looking at education--funding is a big deal for everyone in Springfield and making sure that Springfield School District remains one of the best in the state. But to pinpoint it down to one is difficult because we have such an array of people, which is one of the reasons I think our district is one of the best."
Sarah Semple feels one of the greatest needs in District 132 is awareness of the opportunities for assistance in the area. She said people need to know there are organizations that can help them.
"I think sometimes they're surprised when I say, 'you know, we have the Council of Churches, there's the Pregnancy Care Center. Here's the Victory Garden if you're needing fresh foods,'" she said. "A lot of these services they think are only available if you're part of a select group or they don't even know that they're there, and I think there's an opportunity to bring awareness to some of those and then some of the opportunities to create wealth."
She believes owning a home isn't out of reach for people in her district.
"So I think there's a lot opportunities to help folks and bring awareness, and I think that's the primary reason that I want to run and represent this district is we've got a lot to offer," Semple said.
And she wants the rest of the city and the state to see that, according to Semple.
Semple supports term limits and believes politicians should be transparent with lobbyist gifts.
"I think we need to share with people that you can go see what your representative is accepting, exactly what and how much they're accepting from lobbyists," she said. "Be aware and be concerned if you see somebody who is accepting big gifts from lobbyists."
Semple said she's pro constitution and in favor of the second amendment.
Crystal Quade identifies as a Democrat, she said, mainly because she believes everyone needs an equal opportunity to get ahead.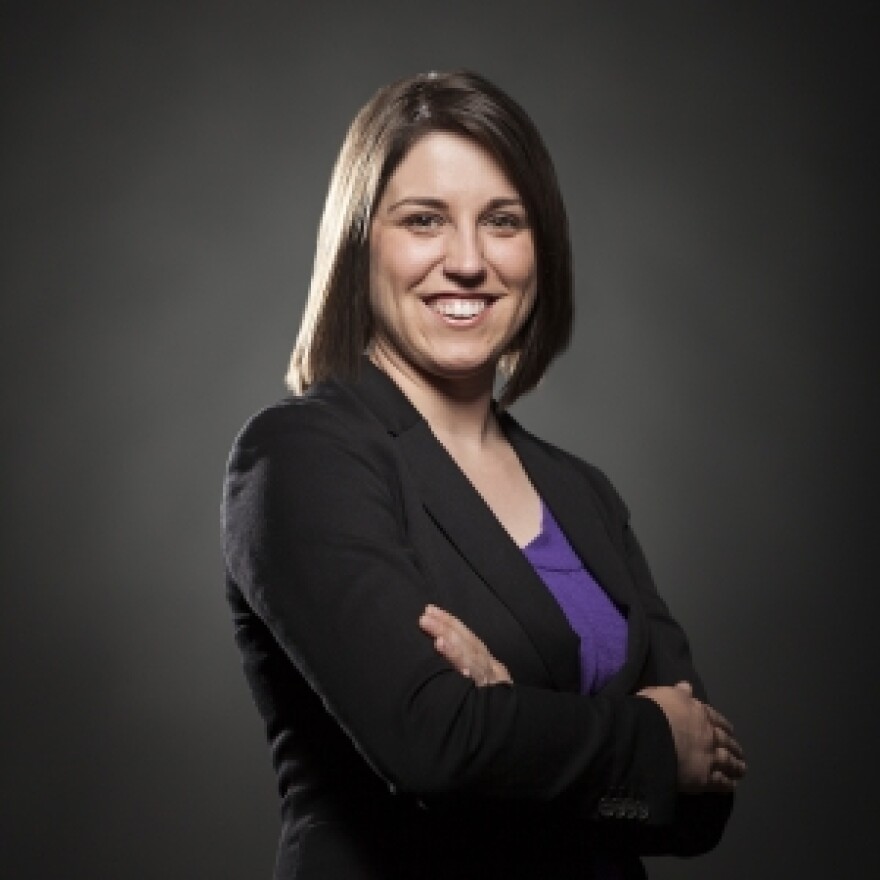 She sat on the budget committee in Jefferson City and saw the need for more revenue for the state. Money has to be cut from one program to fund another. Quade pointed out that there's not enough money for roads and bridges. And $25 million was cut from school transportation two years ago due to lack of funds.
"What we're doing in the State of Missouri right now is just shuffling money around to try to Band-Aid the situation," she said, "and I believe that we really need to focus on revenue growth...o that there is more money to work with so that we're not having to cut the MO Rx program, which cut 36,000 seniors off of their prescription drug program to fund a different program, and so I think that that needs to be our number one priority."
Any tax increases in Missouri must be approved by voters, but Quade said there are other things legislators can do. She hopes they'll work to impose the streamlined sales tax, which the Supreme Court ruled that the state can collect.
Sarah Semple is a proponent of smaller government.
"I think that we have the biggest successes when we're allowed to be free, when the government isn't constantly poking into our business, telling us where to live, how to live, what to do," she said.
She feels government should help foster an environment for good quality of life, but she said less government is usually better.
Quade said government plays a role in supporting its citizens and making things equitable for all, but people have a responsibility to try to get ahead.
She explained why she believes people should cast their votes for her in the District 132 House race.
"I think that I've done a very good job in the legislature, not only representing the district, but I've also worked to try to educate the district on what's happening," Quade said. "I think for far too long citizens have been disconnected, and that's really been on us as politicians because we haven't been talking about the process and getting input. You know, I send out surveys. I get hundreds of them back. I send out weekly newsletters. I try to stay very engaged and find out what the people of the district want before I vote."
She said she's not afraid to go against her own party if that's what her constituents want.
Sarah Semple said she wants to be a voice for District 132.
"I would like you to vote for me because you want somebody who is going to go to Jefferson City and speak for the center of Springfield--who's going to say, 'we are a strong group of people. We have a lot to offer, and there is opportunity here,'" she said.
Click here to find information about campaign donations for both candidates.