KSMU is dedicated to broadcasting critically important information as our community experiences the COVID-19 pandemic. Below, you'll find our ongoing coverage.
4 More Long-Term Care Residents Die From COVID-19; Advocates Call For Transparency, Rapid Testing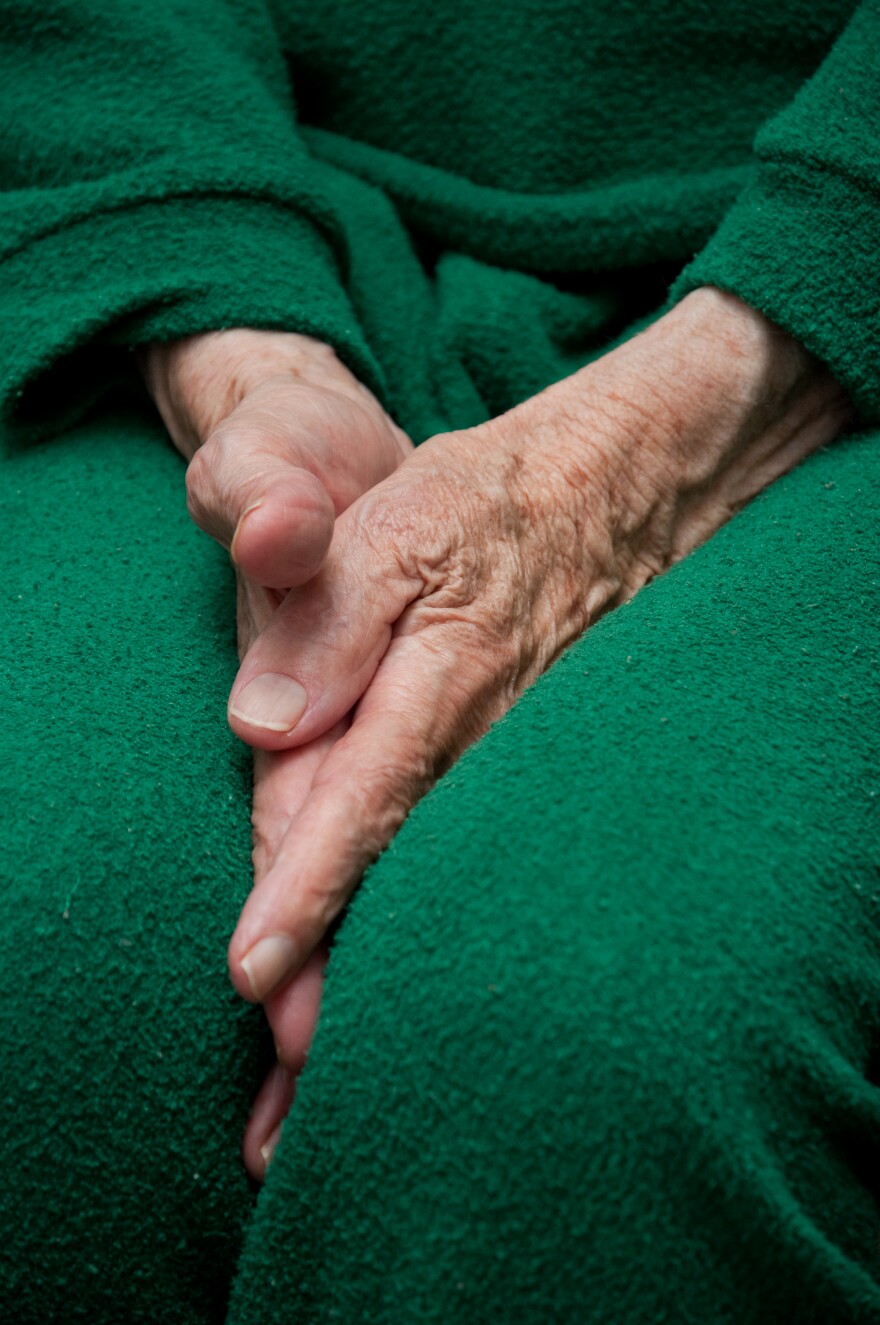 Five more people have died in Greene County from COVID-19. The Springfield-Greene County Health Department said Tuesday that four of those people were associated with long-term care facilities. Senior advocates are calling for more transparency and rapid testing at places like nursing homes and assisted living facilities.
As of Friday, at least 16 long-term care facilities in Greene County had seen cases of COVID-19 since the pandemic began, according to state and county health officials.
Neither the state nor the county would say how many of those 16 facilities still have active cases.
Spokeswoman Lisa Cox with the Missouri Department of Health and Senior Services said state law prevents her department from releasing that information.
By law, these facilities must report their positive cases to the state within 24 hours.
But Jerry Dowell with the Alzheimer's Association of Greater Missouri said it would be better for residents, their families and the wider community if the public knew immediately which facilities had outbreaks.
His organization has also asked Governor Mike Parson for rapid testing in all long-term care facilities.
The majority of Greene County residents who died from COVID-19 in August were from long-term care facilities.
An online review of the complaints filed against facilities in Greene County shows that several have been investigated for complaints of alleged violations surrounding COVID-19 this year. So far, according to the state website, all have been found to be in compliance.
How to look up complaints, investigations in Missouri's long-term care facilities
Here's how Missourians can look up the track record of complaints—including specific details of alleged abuse and the notes from state investigations—at long-term care facilities:
Go to the website: https://healthapps.dhss.mo.gov/showmeltc/default.aspx.
Search for the facility by county, city, or Zip code, and select "Show Me Results!"
Click on "Select" next to the facility you want to learn more about.
Click on "POC," or "Plan of Correction" to see the specific investigation results and what the facility pledged to do to correct any shortcomings.
Licensed long-term care facilities are required to publicly post their most recent inspection results in a location readily accessible to residents and the public.
You can ask any nursing home for their Statements of Deficiencies and Plans of Corrections – including those that haven't yet been posted to DHSS's website.
If you can't get those records from the nursing home, you can contact DHSS's Custodian of Records at 573-522-1516 or Karen.Otto@health.mo.gov.
On the federal level, the US Centers for Medicare and Medicaid Services has a website that allows people to compare nursing homes based on various criteria: https://www.medicare.gov/nursinghomecompare/search.html?