Health news and issues in the Ozarks.
Local Physician to Head New MU Clinicial Campus in Springfield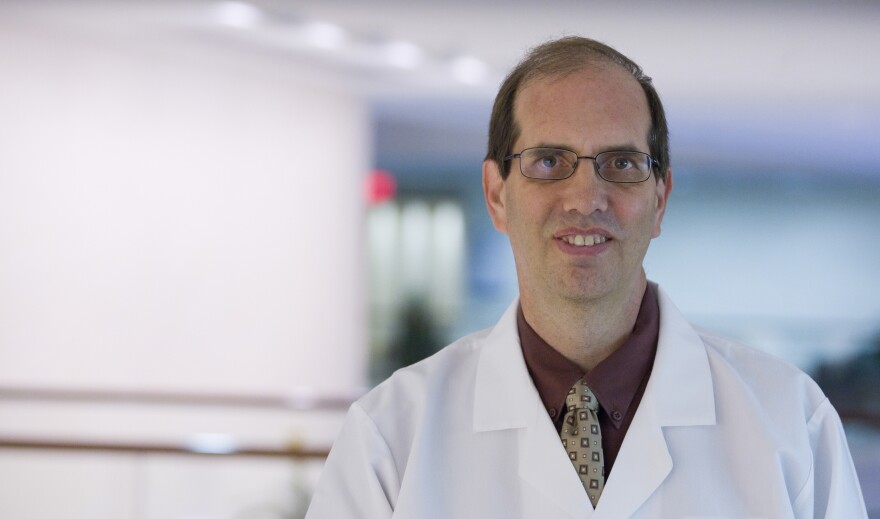 Effective Monday, Dr. Andrew J. Evans will head the Springfield Clinical Campus through the University of Missouri's School of Medicine. Evans was recently named associate dean and chief academic officer for the program, which begins welcoming students in June.
Dr. Linda Headrick, a professor of Medicine at MU, says Evans is uniquely positioned to lead the campus.
"He's had a personal direct experience in all three of the partner organizations; The Missouri University School of Medicine, CoxHealth in Springfield, and Mercy Health System in Springfield."
Evans has also held administrative positions at all three organizations. He's served as a hospitalist at Mercy Clinic Springfield since 2003. In addition to practicing internal medicine, Evans has been an educator.
Headrick says that not only does Evans' background help him in this new position, but also his "excellence as a teacher and an educator, his enthusiasm, his vision for what can be accomplished at the Springfield Clinical Campus, and his resonance with our vision."
The Springfield Clinical Campus is a new extension of the MU School of Medicine. Here, students will get hands-on experience at these hospitals and learn various types of medical practices while they complete their training. They will also have time to explore a specific field that they plan on going into professionally.
At first, there will be eight students training in Springfield. Dr. Headrick says the program will add 10 more in 2017, and eventually 64 students will receive training at any given time.
The reason for this new clinic is to train more students that MU can't facilitate, she says, and meet demand.
"We know that the state of Missouri is woefully underserved with regard to a number of health professions, physicians in particular. We knew this was likely to get worse with the aging population and other factors, and so nationally medical schools all over the country have been looking for ways to increase the number of physicians that we educate every year" according to Dr. Headrick.
Springfield was chosen for the location of the new clinic due to the resources available at both the CoxHealth and Mercy healthcare systems. With Dr. Evans' experience at both of these institutions, students will be able to get an in-depth look into the area's two major healthcare providers.
Headrick added, "The partnership with Springfield became clearly the right thing to do when we realized that MU, CoxHealth, and Mercy all have the same commitment to high quality patient-centered care and we realized that those would be great places for our students to learn."