Askinosie Chocolate, Supplier to Company Affected by Recall, Not Impacted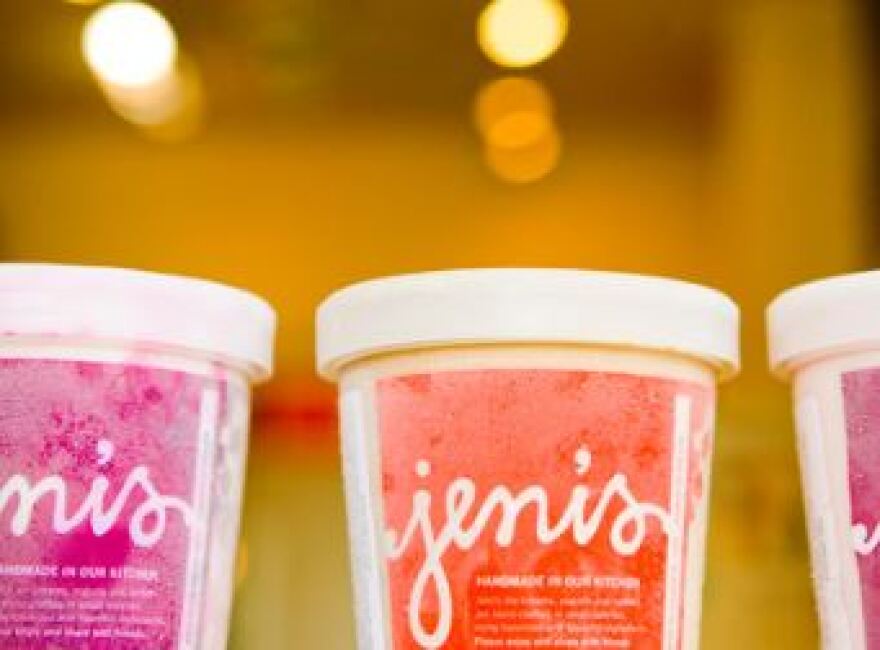 When Jeni's Splendid Ice Cream issued a recall of all of its products late last week, a local company got busy checking its product for listeria mono even though it wasn't required to do so. KSMU's Michele Skalicky has more.
Askinosie Chocolate has supplied chocolate for several years to Jeni's for its Askinosie Dark Milk Chocolate Ice Cream. The first Jeni's ice cream flavor to test positive for listeria in Nebraska—Dark Chocolate ice cream—does NOT use Askinosie chocolate.
But Shawn Askinosie, owner of Askinosie Chocolate, said within 24 hours of the recall notice, they had samples of all their products in the food lab.
"Of every single product that we make and environmental swabs of our production areas in the chocolate factory," he said.
All the samples came back negative for listeria.
Askinosie said Jeni's didn't ask them to test their product, but they felt it was important to their customers that they do so.
He said they already have a Positive Release Program in place for food testing—all products they make are tested before being sold to the public. And he said they have a very rigorous program for every ingredient they use.
"Testing is not unusual for us, but this thing that happened with Jeni's last week was, you know, a big concern for us, and we're just glad that they acted as quickly as they did," he said.
Jeni's acknowledged Askinosie Chocolate's response to the recall in a recent news release. It stated, "our suppliers have jumped in and reacted to this as all of us would want. I'm particularly proud of Shawn Askinosie with Askinosie Chocolate, who immediately had his facility and chocolate tested."
Askinosie expects the recall of Jeni's Splendid Ice Cream to impact his company financially only for a short time. He said Jeni's suffered a loss of more than $2.5 million but he's optimistic they'll get back on their feet and Askinosie will continue to sell them chocolate.