In split vote, Springfield school board's Mohammadkhani stripped of vice president post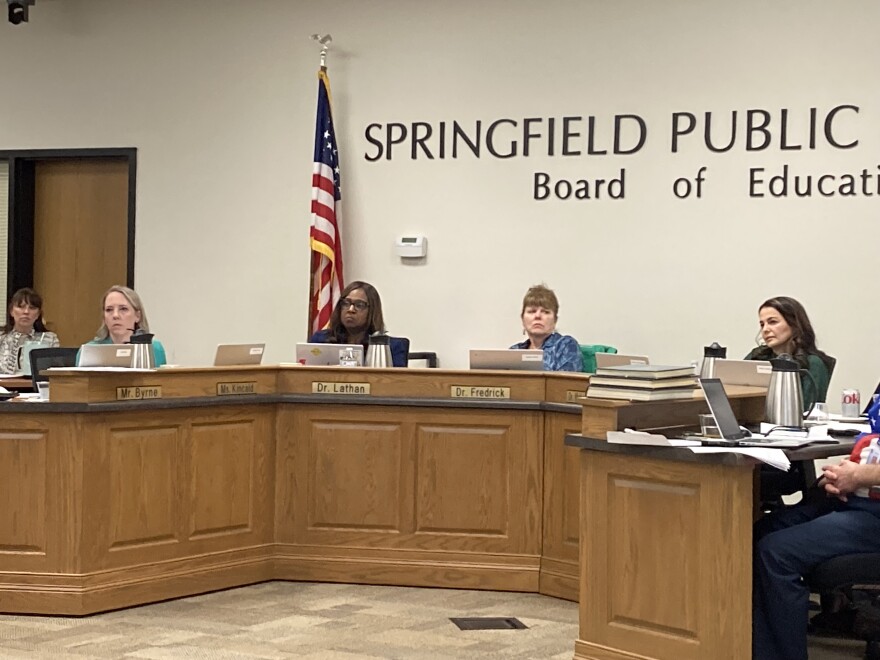 Roughly 120 people attended Tuesday night's school board meeting, in part due to controversy surrounding one of the board members.
You would not have needed a knife to cut the tension at Tuesday night's Springfield Public Schools board meeting. Board members voted at the last minute to add a discussion of recent conduct by Dr. Maryam Mohammadkhani to the night's agenda.
After more than an hour of highly contentious discussion in which at least two audience members were ejected for jeering and shouting, board members voted 4-to-3 to strip Mohammadkhani of her post as board vice-president. Board member Scott Crise will replace her until the board's next regularly scheduled reorganization vote, to be held April 11, a week after the next school board election.
Elected in 2021, Mohammadkhani is a medical doctor seen as assertive and abrasive by many observers. In recent days she prompted controversy when she allegedly disrupted a Youth Empowerment Summit meeting held on the campus of Missouri State University for young Springfield students of color.
Mohammadkhani's allegedly disruptive behavior prompted an open letter citing "emotional harm on our students" that was signed by Missouri State University President Clif Smart and Burrell Behavioral Health CEO C.J. Davis.