Sense of Community: How the Pandemic Has Changed Civic Engagement In The Ozarks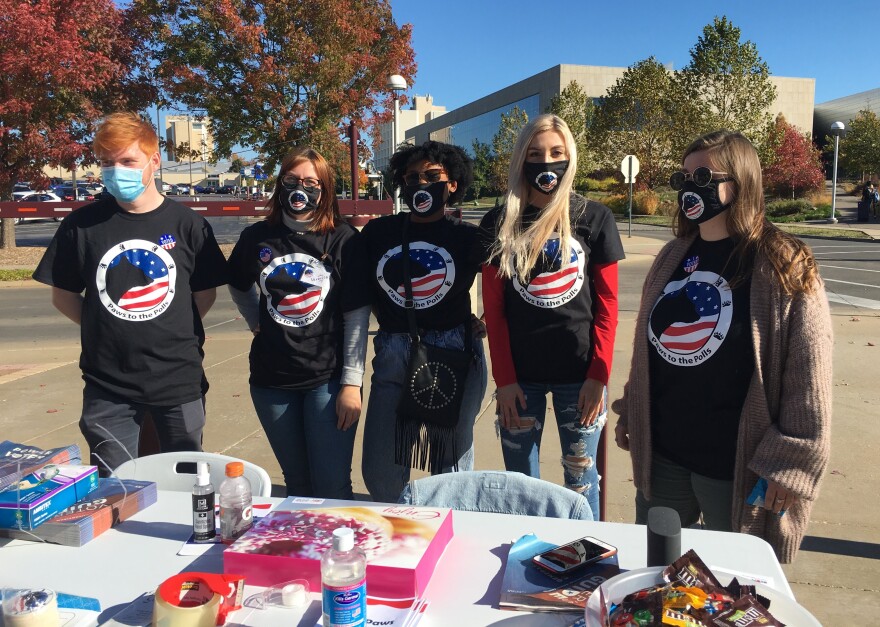 This past year during the COVID-19 pandemic, civic engagement has looked different in the Ozarks.
In early June of 2020, Missouri modified absentee and mail-in voting procedures in the state. It allowed for absentee voting without a notary for certain qualifications and for any Missouri voter to cast a mail-in ballot without an excuse for 2020 elections, and expired at the end of the of the year.
According to Greene County Clerk Shane Schoeller, this allowance led to a dramatic increase in mail-in and absentee voting last year.
Schoeller said there were more overall Greene County voters in the 2020 general election than in 2016.
But the Clerk's office was ready with Plexiglas shields for the election judges, pens for each voter to use and take home, and at least one person per polling location dedicated to cleaning. And election judges were able to train for the job online.
"We now have online training and we'll, of course, return to more in-person training, but we're probably going to have that as a feature going forward because not everyone can come train in-person during the day," said Schoeller.
On the Missouri State University campus, the new non-partisan, student voter-engagement group Paws to the Polls really started to take off in early 2020. Student Director Liz Wertz explains how they tried to work with the pandemic, rather than against it.
"I think we also have tried to use that as a way to be like, 'Hey, this is directly affecting you.' Like, the ability for our government to enforce a mask mandate. That has everything to do with voting," said Wertz.
Paws to the Polls Project Coordinator Dr. Suzanne Walker-Pacheco says MSU students took advantage of the new rules around mail-in voting last year.
"Faculty and staff took training to become notaries last year. They actually held their own periods of time when they were available, like in Glass Hall, for example, and Plaster Student Union to notarize. So, not only are they listed on the website, we were getting information out about notaries here, free on campus, but they had set hours during the weeks leading up to the deadline when they could notarize the completed ballots before they were mailed in," said Walker-Pacheco.
Greene County Clerk Shane Schoeller points out that throughout the 2020 election year, there was one thing that was vital to getting through:
"Adaptability was something that as an office, and I know it was not unique to just elections, but for example, one of the things that we learned during the election last year was there were going to be people diagnosed or been put in quarantine. And so one of the things that we did was we actually created a COVID-19 central polling location. We knew with COVID-19 the likelihood of some people calling in and saying, 'I can't serve today.' We actually had enough people who had volunteered that they came and they were there ready to be deployed throughout the entire day. That was a huge value to election day."
The same was true for Paws to the Polls at MSU. Dr. Walker-Pacheco says that flexibility was the biggest lesson to come out of the pandemic.
"We only had three, I think three meetings and then the pandemic hit. That definitely kind of stopped us up short for a little. There was just so much going on at that time. So, we had about a six week break, maybe, and then got back to it and then met over Zoom. And not only meeting every week as a whole group, but there were many subgroups that continued meeting over Zoom throughout the summer," said Walker-Pacheco.
Paws to the Polls even gave out often-scarce hand sanitizer to students as they talked about their mission.
Overall, student director Liz Wertz says she was really impressed with the group getting through the pandemic and increasing student voter turnout.
"I mean, with COVID-19, if we can accomplish all of that, during a global pandemic, what's next? What can we accomplish when we keep moving forward and we're on the road to recovery? It made me more motivated."