As Loved Ones Reunite After A Year, Dementia Experts Offer These Tips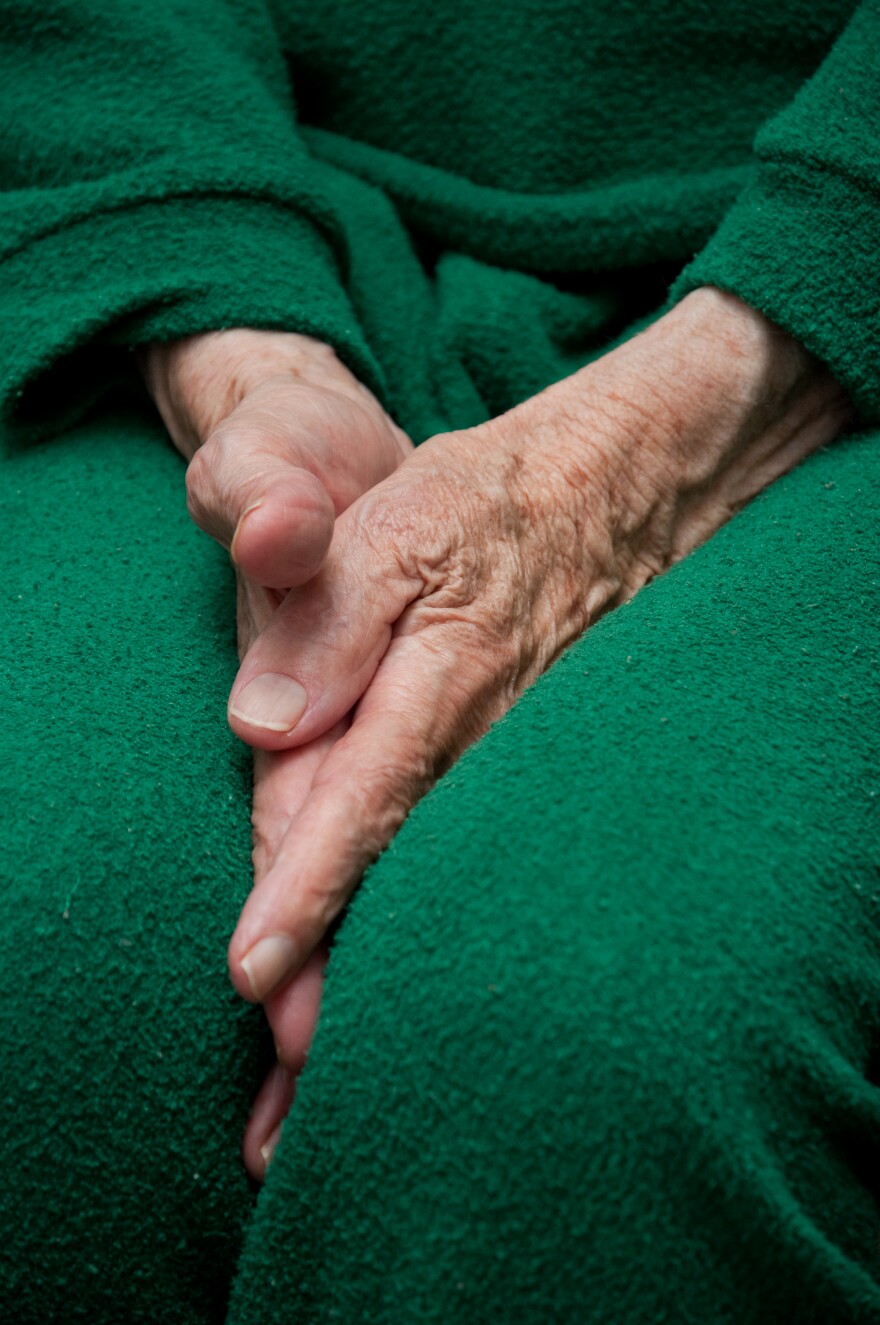 As nursing homes ease back into allowing visitors and activities for fully vaccinated residents, many families are seeing their loved ones after a year of distance and isolation.
Experts from the Alzheimer's Association of Greater Missouri have a few tips for visiting loved ones with dementia:
First, consult the latest CDC guidelines.
Then, find out ahead of time from the facility how your loved one is doing physically and mentally
Limit the first visit to one or two people.
Consider wearing a perfume or an article of clothing they might recognize, since sensory cues are important.
Understand they might not recognize you right away, and avoid questions like "do you remember me?"
Bring plenty of pictures of you and others the loved one may recognize, especially if you are wearing a mask.
Steer the conversation toward lighter topics instead of the pandemic.
Additional tips from the Alzheimer's Association include:

When you see the person, say their name and also introduce yourself. Do not assume they will know who you are right away. See how they react and then respond accordingly.
Be a good listener.
Be patient if they repeat the same questions and statements.
Avoid correcting them.
Refrain from asking questions, rather make statements and share thoughts.
Use short sentences and speak slowly but don't speak to them using childish, cutesy phrases.
Pay attention to your tone of voice.
Be supportive and encourage the person to continue to express themselves even if it is hard to follow what they are saying or it is taking a long time.
If allowed/appropriate, pat or hold their hand.
Keep your cell phone in your purse or pocket, so you are not tempted to check it during the visit.
Be present and enjoy just being with them.
Your mood affects their mood. Stay calm and positive. Smile (even if wearing a mask!)
Be comfortable in the silence—do not feel the need to keep talking.
Observe how the visit is going and how they are doing, if you sense any agitation, consider not staying as long as you had planned.
If allowed/appropriate, hug them goodbye. And thank them for a nice visit.