KSMU is dedicated to broadcasting critically important information as our community experiences the COVID-19 pandemic. Below, you'll find our ongoing coverage.
Doctors, 'Techies' Team Up To Make 3D Printed Respirators for Bolivar Hospital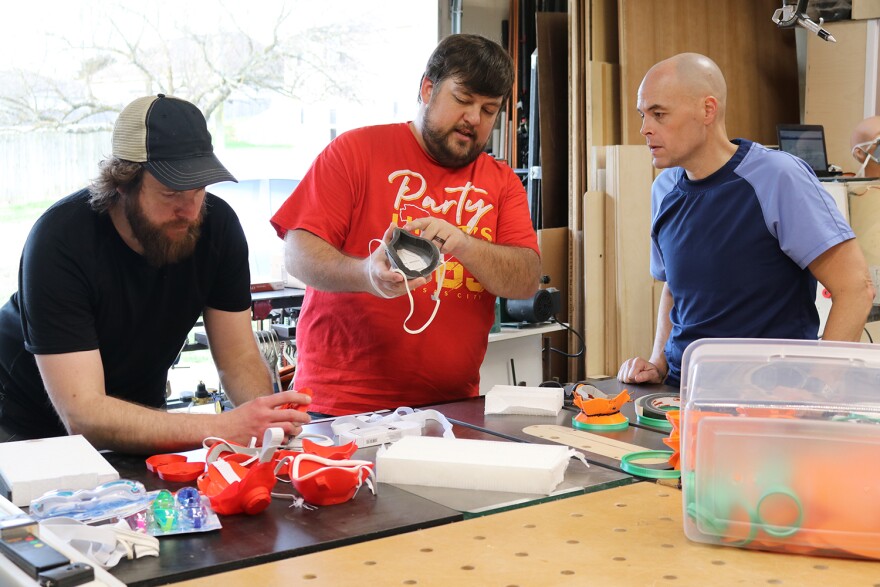 What do you get when you mix an infectious disease doctor, a few "techies," and a physician's assistant? Turns out, it's the winning combination for 3D printed respirators for Citizen's Memorial Hospital in Bolivar in case the gear is needed in responding to the coronavirus outbreak.
Matt Havens, a physician assistant at CMH, worked with family and tech groups to create respirators through 3D printing. They used a design they found on the web but it didn't work very well.
Havens said the group went through at least eight designs before the masks passed a "fit test," meaning it seals against the wearer's face to stop contamination. The test uses sugar substitute in the air; if someone wearing the mask can't taste it, then it works.
Havens told KSMU he hopes the respirators are never used, calling them a "Plan C" in case the FDA-approved N95 masks run out. But if they are needed, they can be sanitized and reused, and new ones can be printed in 5 hours or less.
Getting more PPE, or Personal Protective Equipment, has been a major goal for hospitals as they prepare for a potential surge in COVID-19 patients.
If you've got a 3D printer and you want to help, you can visit www.keithstestgarage.com/respirators/ for more information.