Missourians Active in Weekend Gatherings, State Officials to Offer Support in Dallas Tuesday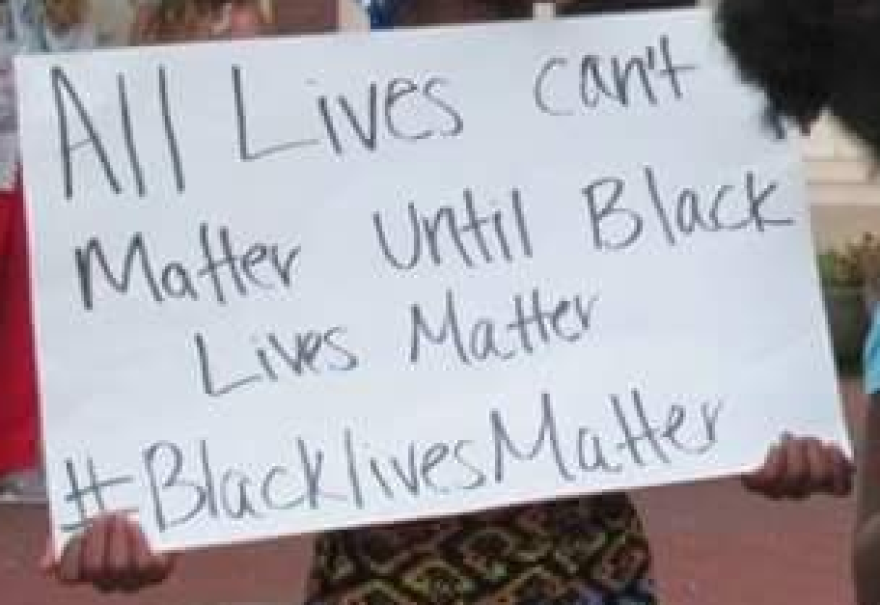 An organizer of a weekend rally in Springfield to support the Black Lives Matter movement hopes it sparks more dialog with local law enforcement.
About 200 people gathered in Park Central Square Saturday following the shooting deaths last week of black men by police officers in Louisiana and Minnesota.
Leila Ismaio, a senior at Nixa High School, asked her followers on Twitter about putting together a rally.
"We need to hear and I need to see these police departments and law enforcement start advocating and start doing some kind of reform so citizens can feel comforted knowing that police are acknowledging that there is a problem," Ismaio adds.
Ismaio was joined by Lauren Lawson and Karina Bratkov in organizing the event, which invited anyone who wanted to show their support.
According to Ismaio, the rally helped bring people together for a great cause in a peaceful manner.
"A lot of people look at these events and go 'well this can never happen, we can never do this' or 'that's impossible' so hopefully now our community can realize that we can rally together and we can do things that we think are impossible," Ismaio states.
Ismaio says people interacted with the officers who were on duty during the protest.
"People had gone up to the officers and thanked them for being there and thanked them for their service and for protecting us," Ismaio says.
Ismaio says many have reached out to her about putting together another protest but there is not currently a set date.
Demonstrations around the country over the weekend were largely peaceful, although dozens of arrests were reported in Louisiana and Minnesota.
The rallies have also been in support of law enforcement following the killings of five officers in Dallas last Thursday. A day later, police officer Michael Flamion was critically wounded during a Friday morning traffic stop in the St. Louis suburb of Ballwin.
On Tuesday, Gov. Jay Nixon will represent Missouri at an interfaith memorial service to be held in Dallas to honor the five police officers killed.
In a statement, Nixon said Missouri stands with Dallas law enforcement in grieving the loss of the officers who died protecting others. Referring to Ballwin officer Flamion, the governor said, "We have just seen in Missouri the very real dangers that law enforcement officers subject themselves to on a daily basis."