57 Years After Their First Album, The Dillards Release Number 17, Old Road New Again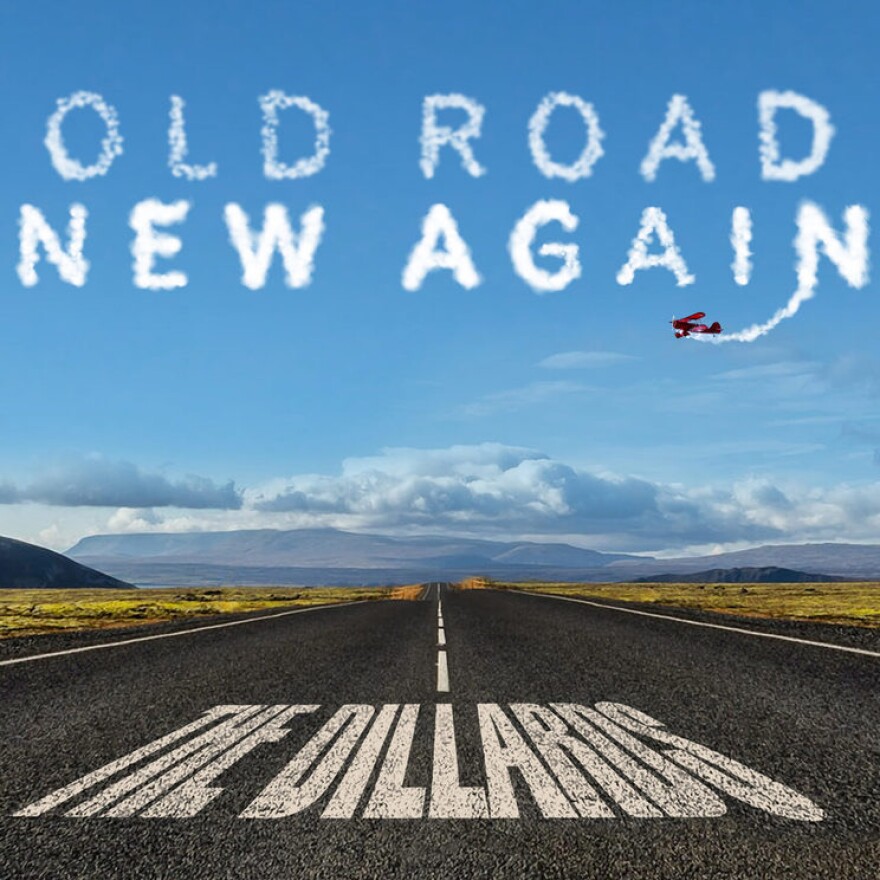 Imagine a game show called Make the Connection. The challenge is to listen to a list of items and name their common denominator as quickly as you can. The host begins the list with Elton John, Bonnie and Clyde. The Eagles, Steve Martin...The host continues, The Nitty Gritty Dirt Band, Deliverance, Andy Griffith. A contestant who happens to know a little bit about Bluegrass rings in, "It's the Dillard's, Alex. They're all tied to the Dillard's."
In 1962, the original Dillard's, with brothers Douglas and Rodney Dillard, along with bandmates Dean Webb and Mitch Jayne, left their home in Salem, Missouri, seeking to make a living playing Bluegrass, and headed not to Nashville, but to Los Angeles, California.
Within a week or so after their arrival there, the Dillard's landed a contract with Elektra Records, which led to the first of what would be six guest appearances on The Andy Griffith Show as the Darling family.
"We got enough money that we could get in the car and drive to L.A., and that's what we did and that's what started the whole deal," says Rodney Dillard.
Singer songwriter and guitarist Rodney Dillard is the sole surviving member of the original Dillard's. And the whole deal to which he refers included big label recording contracts, concerts at clubs and colleges around the country and overseas, major motion pictures and guest performances on television programs like The Judy Garland Show, the Dean Martin Show, the Johnny Cash show, American Bandstand, and of course, the Dillard's reoccurring role as the Darling Family on The Andy Griffith Show.
Rodney Dillard remembers auditioning for Andy Griffith, "We got the job on The Andy Griffith Show because they put a blurb in Variety magazine that said, Electra Records Just signed these guys from the Ozarks, that play a weird wh kind of music. So we went over there to Desilu Studios to Audition, and Andy said, 'Ah, Bluegrass huh?" They Pulled up their chairs and sat down and Andy said, 'Show us what you got.'
"So," Rodney Dillard remembers, "We went in to, believe it or not, Reuben's Train. And about halfway through Andy slapped his knees and said, 'That's it.' "Of course, I thought he was throwing this out. He said, "Where you're going? You got the job.'.
"We're supposed to do one show," said Rodney Dillard, "And there was so many cards and letters and things. We intended do one show a year because we had gotten very busy at that point. And we started working in the major clubs in L.A.," said Dillard.
The Dillard's would perform regularly at the Ash Grove nightclub in Los Angeles and the Mecca, where they would record the album, Live Almost, released by Elektra Records in 1964.
Frontman Mitch Jayne, live at The Mecca: "We got privies down home. I dont know if you know what those are, if not lots of luck." Jayne says to the audience. "They're a little pine shed usually, which sits about 100 yards out behind the house in the Ozarks, which in the wintertime is, of course, one hundred yards too far. But in the summertime, it's about 100 yards too near." said Jayne.
"Mitch, being a storyteller and a writer, knew how to at that time tell a story," says Rodney Dillard. "So when we brought the humour back from a rural standpoint that wasn't crass, all of a sudden we started getting these audiences that weren't bluegrass or country audiences." Dillard said.
At the root of the Dillard's success and the reason they were such an influence to bands like The Byrds, Buffalo Springfield, the Nitty Gritty Dirt Band, The Eagles and even Steve Martin was their musicianship. They were solid singers, pickers, writers and arrangers.
With an orchestra behind them, Rodney and Douglas Dillard, along with their friend Glen Campbell, recorded the soundtrack for Warren Beatty's film, Bonnie and Clyde. In 1963, The Dillard's included the instrumental they called Dueling Banjos on their first album, Back Porch Bluegrass. And nine years later, Eric Weissberg would use that same arrangement for the film, Deliverance.
And Sir Elton John, who says the Dillard's 1968 album Wheat Straw Suite, remains one of his favorite recordings, invited the Dillard's to open for him on his first North American tour.
"He was very nice to us. He was very gracious," says Rodney Dillard. "And, you know, a lot of people when you open for them, they say, 'Well, you don't do this and you'll do that.' But he just let us go. And I remember him in Cincinnati, one of the big arenas, him coming out with us on the end of the show and singing. We did the sing along. Somebody touched me and he came out singing with us," said Dillard.
All of this background information about the Dillard's leads us to today, August 21st, 2020, and the release of the Dillard's 17th album, Old Road New Again, 11 cuts available as a digital download through AirPlay Direct, from Pinecastle Records.
Rodney Dillard says this new album, Old Road New Again, serves as a bookend to The Dillard's 1968 release, Wheat Straw Suite. "And I'll tell you why. Because I have the same experience, I guess emotionally or whatever that thing is in your creative head, if I have one, or maybe I'm just nuts. But to me, that's where my career really began to me. Was Wheat Straw Suite," he says. "That was the blossoming, if you will, of the Dillard's spearheading some of the efforts of the country rock scene back there in the 60s. Wheatstraw Suite was a vision I had. I wanted to add that rural feel, and I wanted to get that across with that feel, that kind of rural America and cross over somewhat with a couple of other tunes." said Rodney Dillard
The Dillards of today are Rodney and Beverly Dillard, Gary Smith, Tony Wray and George Giddens. Special guests on Old Road New Again include great musicians who were influenced and inspired by the Dillard's: Don Henley and Bernie Leadon of the Eagles, Ricky Skaggs, Sharon and Cheryl White, Sam Bush and Herb Pedersen, who was a member of the Dillard's from 1968 to 71.
"I just appreciate everybody who went out of the way to be a part of this," said Rodney Dillard. "I wanted certain people on it. I didn't want it to be something where I piled a bunch of names on it just to try to sell a record. I picked the people who I tremendous respect for their writing talents and their singing talents, people I truly, truly respected and as I say, knew them before they were famous. And that's why, you know, they were so gracious enough to come and be a part of that with me." said Dillard
Rodney Dillard speaking to us by telephone from his home here in the Ozarks about the Dillard's latest album, Old Road New Again, released today through airplay directed by Pinecastle Records. Hard copy CDs are expected from Pinecastle sometime in September, but cuts from this fine recording can be heard Saturday nights on KSMU's Seldom Heard Music.
The original Dillard's with Rodney and Douglas Dillard, Mitch, Jayne and Dean Webb, were inducted into the International Bluegrass Music Association, Hall of Fame in 2009 by Nitty Gritty Dirt Band founding member John McEuen, who said If not for the Dillards, there wouldn't have been a Nitty Gritty Dirt Band.
For Ozarks public radio station KSMU, I'm Mike Smith.