$200,000 Grant to Fight Rural Poverty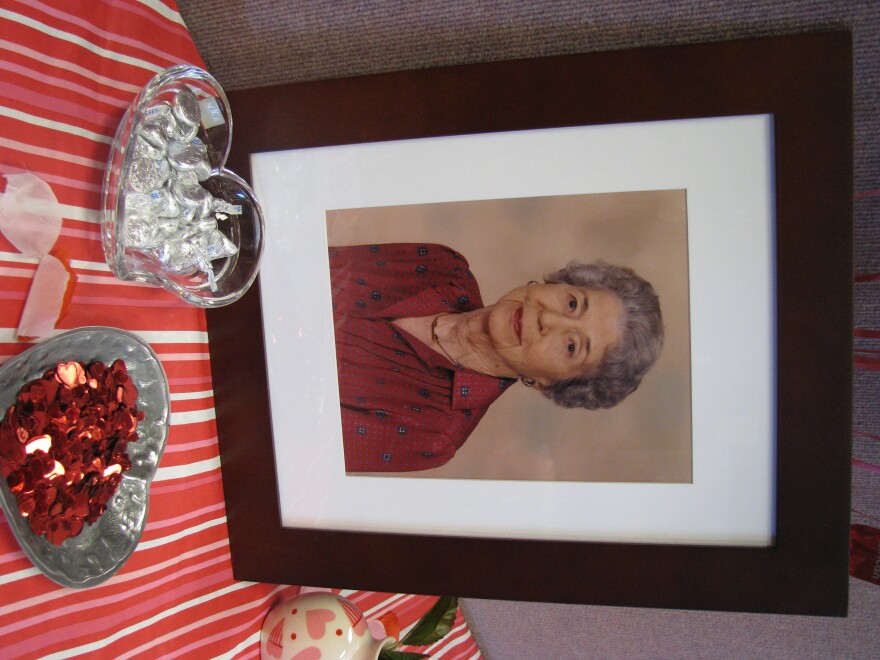 http://ozarkspub.vo.llnwd.net/o37/KSMU/audio/mp3/200000-grant-fight-rural-poverty_54179.mp3
In an effort to fight rural poverty, The Coover Charitable Foundation awarded $200,000 in grant money Friday afternoon. As KSMU's Shannon Bowers reports, grant recipients are from across southern Missouri and are now able to fund a wide range of programs.
This year's grants were awarded to 16 agencies that focus on rural youth and human service programs. The Community Foundation of the Ozarks and The Commerce Bank Trust Company presented the grants to agencies with collaborative projects that improve the quality of life in their region. This year's primary focus was fighting the causes and consequences of rural poverty.
Randy Russle is the senior program officer for the Community Foundations of the Ozarks. He says that people with strong economic challenges are often not those we see.
"Rural poverty is a real issue. You may not think of it the same way you think of urban poverty but rural poverty is just as prevalent and the resources are many fewer because there are not as many large agencies around to meet those needs," said Russle.
The grant money awarded will be used for hunger and nutritional food programs, hygiene and maintenance kits, and construction materials for home maintenance needs, just to name a few.
The Ozarks Family YMCA is one of the recipients. They received $11,350 for computer equipment and materials to train high quality teen workers. Rick Weaver is with the Springfield YMCA.
"Especially being 15, 16, 17 in that age and the job market being as tight as it is, a lot of these kids want to do something different than work at McDonalds. Not that there is anything wrong with that but they want to do something different. This puts them a head of the pack, gives them a step above everyone else," said Weaver.
He says that with this new funding they will be able to certify teens as lifeguards, referees and umpires. They also would like to try to train those who need it in child care.
This grant is made possible by the late Julia Coover, who worked at Commerce Bank for 30 years. Her foundation has surpassed 3.6 million in grant making across the Ozarks since its founding in 1992.
For KSMU News, I'm Shannon Bowers.
A complete list of agencies recieving the 2013 Coover Regional Grantmaking awards:
Gift of Hope: $10,000 for the purchase of groceries to increase independence for Taney County families.
Sustainable Communities/ Small Farms Network: $14150 for construction materials for ramps, cabinets, plumbing, electrical work, plus labor cost and utility coverage for rural residents.
Skaggs Foundation: $14,500 for operational expenses, room rentals, food, YMCA memberships and medical lab cost for Taney and Stone County residents.
supplies and toiletries for the organizations service region.
Boys and Girls Club of the Ozarks: $19,950 for scholarships for 133 free/ reduced lunch- qualified children at the Club's Branson unit.
Ozarks Food Harvest: $20,000 for food and operational expenses, delivery/storage cost and administration expenses to help rural residents in need.
South Central Child Advocacy Center: $15,200 for employee travel expenses between locations, operational expenses and utilities.
MERS/Goodwill Industries: $17,500 for food cost, operational expenses, delivery/storage expense, a nutritional specialist, and materials to help rural residents with barriers to employment find jobs.
Healthy Community Jordan Valley: 8,850 for hygiene kits for children, educational materials, medical supplies, and mobile training units.
Hickory County Community Action Education: $10,000 for operational expenses, food cost and utilities to help Hickory County residents with nutritional, educational, and financial needs.
OCAC: $12,000 for training materials and sullies for the REALL simulation experience to support graduation persistence in Christian, Dade, Dallas, Lawrence, Polk and Webster counties.
Least of These: $20,000 to support food and hygiene programs for residents in need in Christian County.
Protect Every Pet Inc.: $1,000 to reduce the number of unwanted kitten and puppies though low-cost neutering for low-or no- income families.
Dade County Health Department: $8,000 for lab costs and prescription assistance to support public health and safety programs in Dade County.
Ozarks Resource Group: $8,000 for lab costs and prescription assistance for medically underserved families.
Ozarks Family YMCA: $11,350 for computer equipment and materials to train hi-quality teen workers in high-need counties.